En esta embriagadora i
ridiscencia de los rayos del sol, fachadas de ciudades y rascacielos aparecen vestidos en resplandecientes reflejos: líneas arquitectónicas, superficies de vidrio y metal destellante, componen una geometría multifacética.
En este cotexto urbano, la mujer de Elie Saab es tan evanescente como un sueño, una visión de claridad drapeada en tul, chiffon de seda y encaje.
La luz provoca un reflejo plata sobre siluetas de una delicada paleta de Alta Costura en agua marina,
blush
, azúl pizarra y marrón matizado con bronce.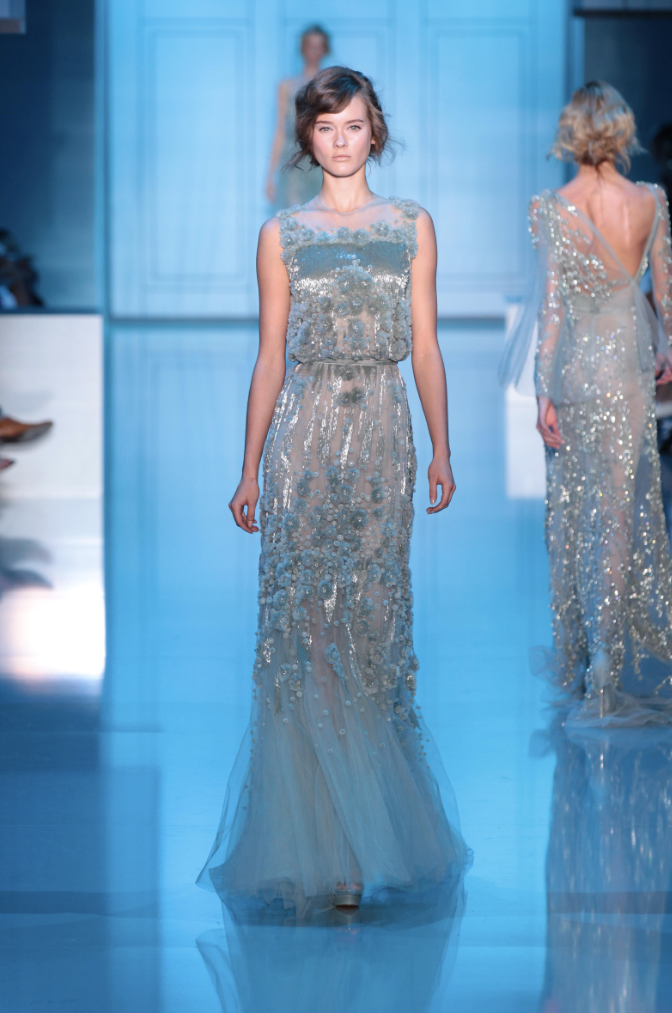 La espalda descubierta está envuelta en boleros bordados de forma tan ligera que parecen alas de mariposa. A veces difuso, a veces incrustado como joyas, los bordados aparecen sobre vestidos de bailarina y trajes de princesa o bañan un atuendo de noche en gotas de cristal.
Terciopelo brillante es un tema recurrente, enfatizando la cintura o esparcido en los bordados más ligeros.
Etérea, inocente y casi nostálgica, la colección Alta Costura de Elie Saab aparece como un sueño con ángeles que despiertan entre capas de encaje y tul.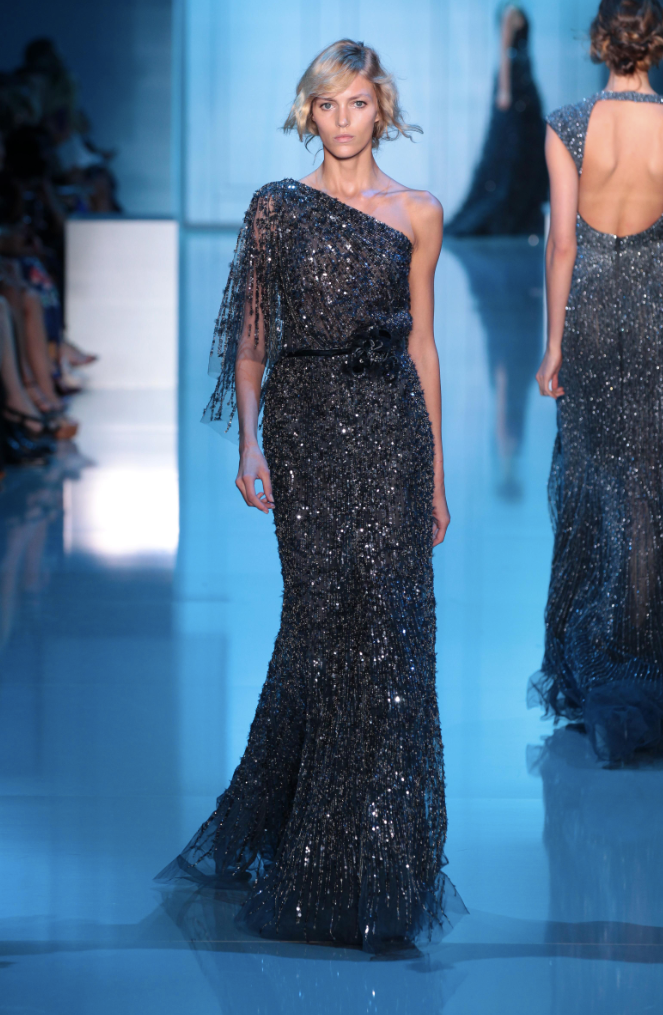 In the heady iridescence of the sun's rays, city façades and skyscrapers appear clad in shimmering reflections: architectural lines, glass surfaces and glinting metal compose a multifaceted geometry.
In this urban context, the ELIE SAAB woman is as evanescent as a dream, a vision of lightness draped in tulle, silk chiffon and lace.

Light casts a silvery reflection on silhouettes in a delicate Haute Couture palette of aquamarine, blush, slate blue and brown tinged with bronze.

Her bare back is enveloped by embroidered boleros so light they seem like butterfly wings. At times diffuse, at others encrusted like jewels, embroidery alights on breezy ballerina dresses and princess gowns or showers an evening look in crystal drops.

Lustrous velvet is a recurring theme, underscoring the waist or sprinkled across featherweight embroidery.

Ethereal, innocent and almost nostalgic, ELIE SAAB's Haute Couture collection appears as a dream with angels in its wake swathed in layers of lace and tulle.
Gracias a Blue Press Service